A Cloud Based Call in Solution
Call in Studio is the cloud based call-in platform for podcasters, broadcasters, and public meeting facilitators. Since 2011, we've enabled call-in shows and meetings needing to facilitate public calls to eliminate the need for expensive equipment or complicated software by reducing overhead and paying only for the calls that are used. Ready to give it a try? Click here to create an account.
FREE TRIAL
After validating your account, receive a free $13 credit (enough to buy a phone number for one month and make/receive several test calls). Comments, questions or any other feedback is just an e-mail away at mail@callinstudio.com. Thank you for your interest.
Overview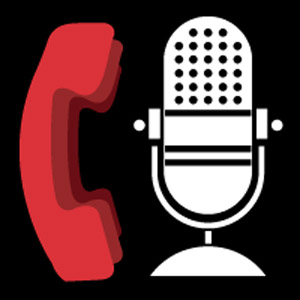 Call in Studio is a virtual call-in platform designed for Internet and radio show producers and public meeting facilitators. It allows anyone to virtually accept and manage calls in in a call-in workflow, through an easy-to-use, Web based interface. Call in Studio can plug into almost any podcast, broadcast, public meeting, or radio station setup.
How It Works The host (or producer) connects to the Call in Studio system over a single phone call or via a Web Browser connection (using WebRTC), and then manages calls through our website. The host can connect audio by dialing into our host line, receiving a call we initiate to you, or through a Web browser using our WebRTC interface. Caller audio feed is fed out through this connection (so the callers can hear it) and caller audio is fed into your show or meeting through this connection. Any combination of equipment and/or software can be used for this purpose.
For more information, see how How It Works and FAQ page. Call in Studio can also dial into to your Zoom meeting, Microsoft Teams, and other similair service.
When a listener calls your show or meeting, the line automatically picks up and places the call on hold. The listener will hear the audio from your broadcast (or optionally hold music, if you desire) until he or she talks to the call screener (if you have one) and/or talks to the host.
Highlighted Features This following is an abbreviated list of features:
Search and find a dedicated local or toll-free number for your show or meeting (not shared with anyone else).
Manage calls through our web-based call console. No software to download.
Your dedicated phone number can handle between 1 and 35 simultaneous callers (and up to 225 callers upon request), and you specify how many callers to have on "hold" at any given time. Once your call-in queue is "full," additional callers hear a busy signal.
When you have a full board of callers, a busy signal tracker will illustrate how many callers are trying to get through.
Callers can also connect via our browser-based WebRTC interface (great for an international audience).
You may have a PIN protected private "guest line" for special guests to call in and bypass the call-in queue.
Put multiple callers on the air at the same time.
Screen calls by a human (you provide the human) or use our auto-screen feature.
Make an outbound call to a guest (or guests) directly from your session and connect them to your show or meeting.
When your call-in session is offline, listeners calling your number can leave a voicemail.
Ban specific callers so they cannot get through or leave a voicemail.
Set caller limits according to your preferences (once per week, 2x/month, require caller id, etc.).
All telephone prompts are customizable, either by modifying our default text-to-speech prompts or uploading your custom MP3 files. We do not brand our call-in or guest lines, so callers will be presented with a professional appearance you can customize.
Pricing Calls made into or out of Call in Studio are $0.03/min (unless otherwise noted), except for toll-free incoming calls, which are $0.06/min. US/Canadian Phone numbers are $9/mo and toll-free phone numbers are $12/mo. Foreign numbers are also available in additional countries and start at $11/mo.
For a full discussion of pricing, see our pricing page or read more about professional monthly billing.
Help If you need assistance or have any questions about our service, read our How It Works section, write to mail@callinstudio.com, or call support at 818-794-7006.