How Call in Studio Works / FAQ
Can I Customize the Phone Prompts Callers Hear on My Show or Meeting?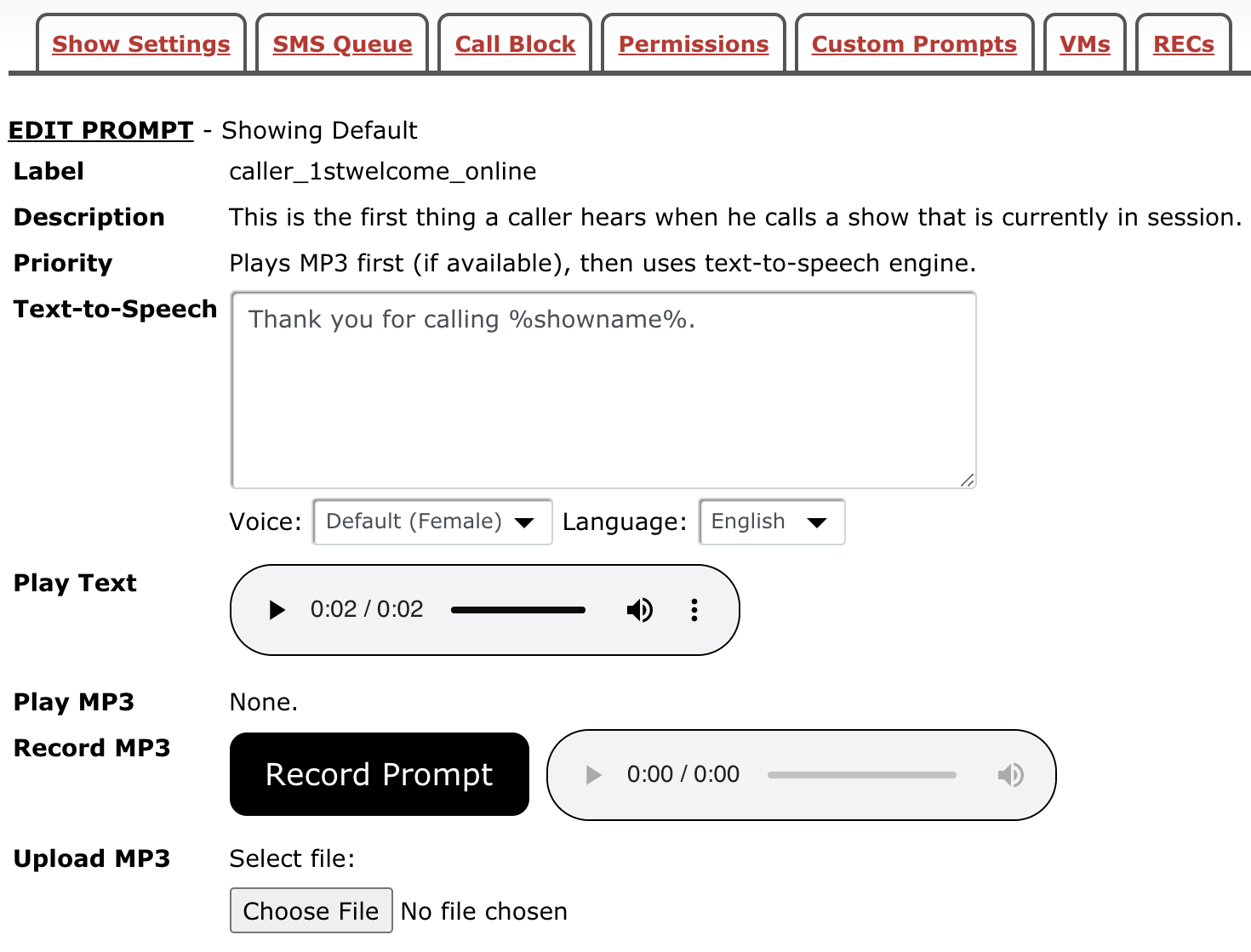 Yes. By default, Call in Studio uses a text-to-speech engine for all phone prompts. For example, when a call dials into your live session, they are greeted with the message "Thank you for calling SHOW/MEETING NAME" (where SHOW/MEETING NAME is the name you entered during setup).
Each phone prompt can be fully customized on a per-show/meeting, per-prompt basis, either by changing the text sent to our text-so-speech engine, or by recording your own phone prompt. You can upload pre-recorded MP3s, or record any given prompt directly on page for each prompt configuration. To configure prompts, go to My Shows and click on your show/meeting name and then select the 'Custom Prompts' tab at the top of the page.
PREVIOUS QUESTION
• Can I Record My Show or Meeting?

NEXT QUESTION
• Can I Allow Other Users Access to My Show/Meeting (to Host or Screen Calls)?