How Call in Studio Works / FAQ
Can I Customize the Phone Prompts Callers Hear on My Show?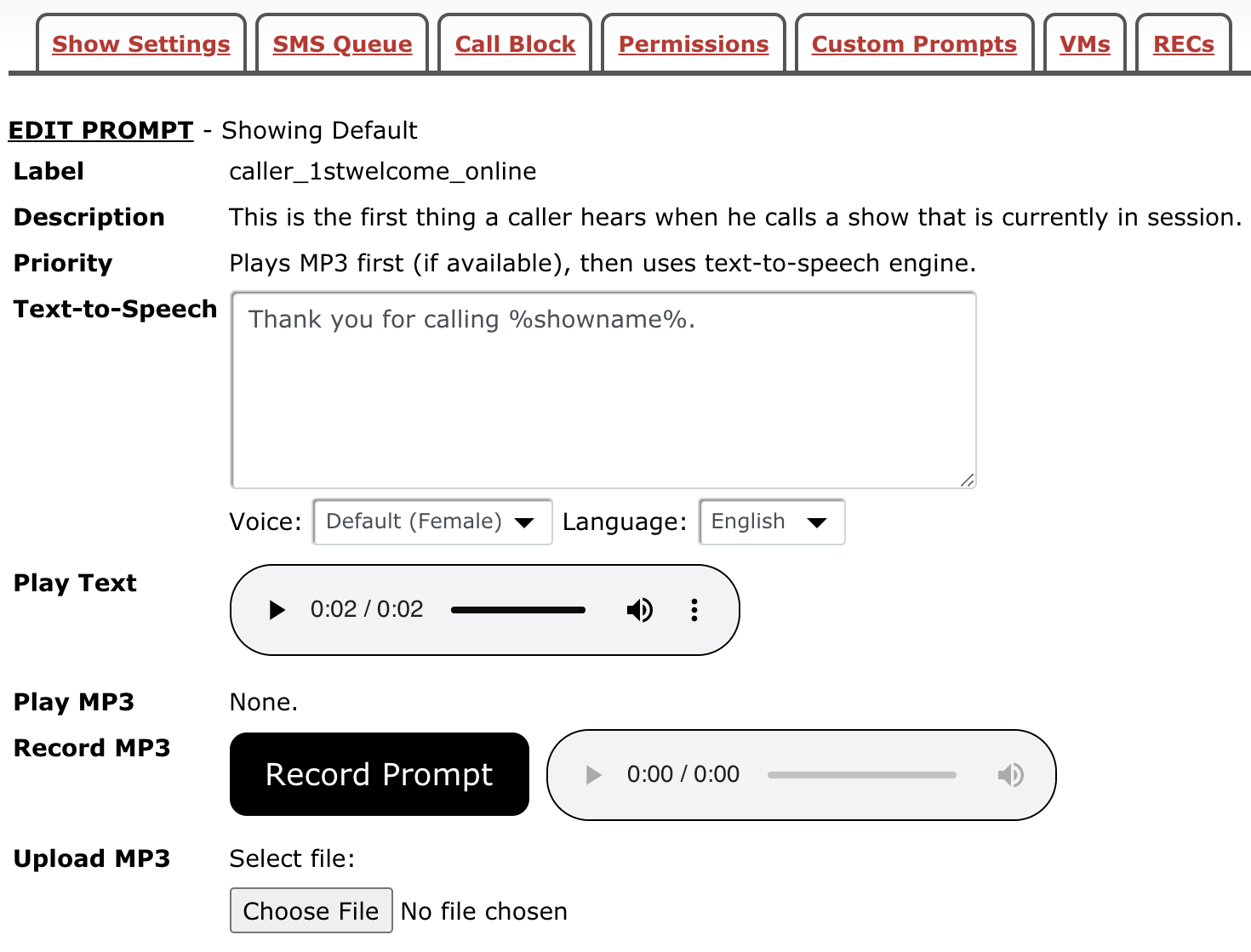 Yes. By default, Call in Studio uses a text-to-speech engine for all phone prompts. For example, when a call dials into your live show, they are greeted with the message "Thank you for calling SHOW NAME" (where SHOW NAME is the name you selected when setting up your show).
Each phone prompt can be fully customized on a per-show, per-prompt basis, either by changing the text sent to our text-so-speech engine, or by recording your own phone prompt. You can upload pre-recorded MP3s, or record any given prompt directly on page for each show prompt configuration. To configure prompts, go to My Shows and click on your show name and then select the 'Custom Prompts' tab at the top of the page.
PREVIOUS QUESTION
• Can I Record My Show?

NEXT QUESTION
• Can I Allow Other Users Access to My Show (to Host or Screen Calls)?